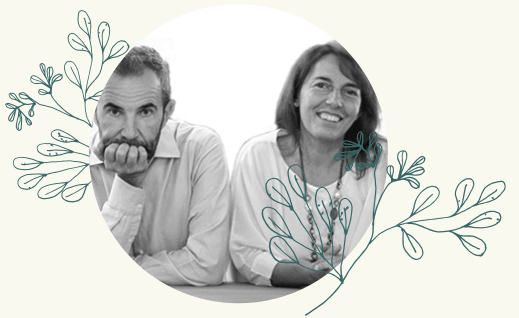 About Us
Officina naturae was born in 2004 and it begins its distribution in Italy by serving ethical purchasing groups (EPG).
The decision to initially serve ethical purchasing groups is part of our "zero waste" philosophy; this collaboration taught us a lot and helped us to better define our golden rules.
We continue to be present among the EPGs, because through this important channel we have the opportunity to experience the feedback from a "real" final client.
The company owns its production lab in which we Study, Develop and Produce a very high percentage of all our marketed proposals that are all Made in Italy, with natural ingredients, and vegan.
We also choose to use as much as possible Italian Natural and Organic Ingredients.
From the beginning, Officina naturae puts many of his efforts in the study and development of "Excellent and really Effective" Cosmetics and Detergents, safe for the health and nature.
We aim to the very low environmental impact and excellence in production
This Ethical-Ecologist behaviour and the Product Effectiveness are the core of our daily job
"Bio-Sostenibile" is our motto, the word "sustainable" becomes a concept that ranges from the economic aspect to the social one. This is perfectly in tune with our constant goal to make "Ecological Products" that use High Quality Natural and Certified raw materials, minimizing as much as possible energy waste and avoiding the emission of pollutants throughout our products lifecycle, as regards both formulations and packaging. All these things mean for us "bio-sustainable", a precious key ingredient enclosed in each of our product!
Il nostro team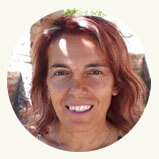 Silvia
Co-Founder
"To relax myself, in the summer I love running on the beach at 6 am!"
Its helm is always looking for new unexplored horizons.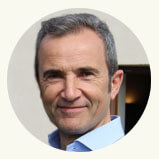 Luca
Co-Founder
"The best ideas come to me while I sweat and struggle on my bike, so you may often see me pedal uphill!". Its helm is always looking for new unexplored horizons.
Petra
Accountant
"I like to travel and plan the holidays of the whole family down to the smallest detail."
She always incredibly manages to find the balance between various invoices and paperwork.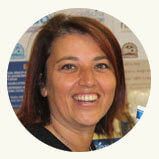 Lara
Sales Office
"Tarts and creative business ideas are my favorite fields". If you need a clarification or have a doubt, she will answer you in the blink of an eye.
Cristina
Sales Office
"I love square markets and Romagna cuisine, but I don't know how to make piadina, is it a problem?".
If you are looking for an advice or have a curiosity, she goes out of her way for you.
Loredana
Marketing
"I love rock and Irish music, but I do not forget the commitment to the environment". For her, social networks and the web have no secrets.
Gianluca
Export Manager
"I didn't want to work with Officina Naturae, but I liked it and never left."
He coordinates sales abroad, with the delicacy of a foil.

Valentina
Graphic Designer
"I am from Rimini, but I discovered that even the mountains have their charm!"
She is the creative and somewhat the rebellious soul of our communication.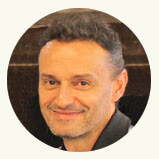 Diego
Warehouseman
"In my free time you can find me as a volunteer at the kennel of Vallecchio".
Looking at him packing the packages, he looks like a Benedictine scribe.
Andrea
Magazzino
"My curly hair is a whim but my obsession is girls!"
That's why he pauses to carefully prepare each package for the young customers, like him!